Difference Between Ziplock Bag, Envelope Bag, Grip Bag, Zipper Bag, and Security Courier Bag
2021-08-13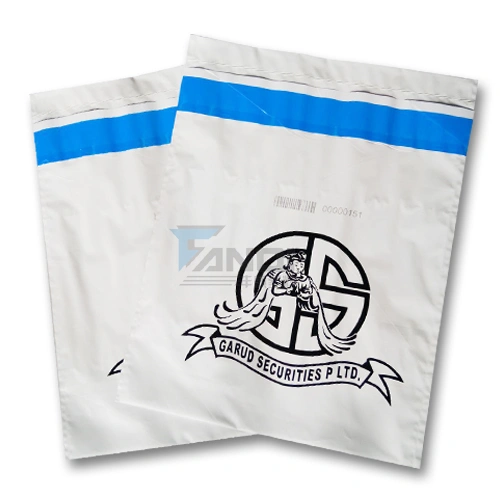 Ziplock bags, envelope bags, grip bags, zipper bags and security courier bags are often confused. Next, ZHANJIANG FENGQI PLASTIC PRODUCT CO., LTD will explain the difference according to the definition in the industry.
1. Ziplock bag: As the name implies, it can be sealed easily. According to the name, envelope bags, zipper bags and express bags can all be considered as ziplock bags. This is based on the literal interpretation, but in fact, it is one independent type of courier bag in the industry. The ziplock bag is blown out of a bone strip directly at the mouth of the bag when the film is blown by the machine to seal the bag.
2. Envelope bag: According to the name, the envelope bag is a bag like an envelope. Anyone who has ever sent a letter at the post office knows that the envelope has a "tongue". When sending the letter, it must be coated with a layer of paste so that the tongue can be turned over to stick the letter mouth to prevent the contents from being lost.
3. Zipper bag: it is very easy to confuse zipper bag and ziplock bag because their sealing methods are very similar. The zipper bag material can be CPP material, PPE material, LDPE material, generally LDPE material is the most commonly used.
4. Security courier bags: courier bags belong to the scope of envelope bags, because security courier bags conform to the definition of envelope bags, and are listed separately because security courier bags are used exclusively in the logistics industry, E-commerce and courier companies. Express delivery companies such as Fengshun, EMS, and Yuantong, and e-commerce companies such as Taobao, Jingdong, Yixun, and Suning all use express bags. Security courier bags generally use multi-layer co-extruded materials, with a thickness of 0.06-0.07mm, and use strong destructive glue or hot melt glue. Once stuck, the bag will be ruptured and deformd after it is torn. Therefore, many Taobao stores and Tmall merchants make their own personalized security courier bags. During the transportation of the products, others cannot replace the items in the package (the courier often happens to change the package), so as to ensure that the quality products of formal and honest merchants can truly reach the hands of customers.
5. Zipper bags: zipper bags and grip bags are sometimes easy to confuse, composite grip bags are sometimes called zipper bags. In the case of PE, PVC, and CPE, a zipper bag made of a single material refers to a bag with a zipper cap. The zipper bag is the same as the grip bag, which can be printed with rich patterns. The difference is that the zipper bag is usually sealed at the top of the bag. The zipper bag can hold various commodities such as clothing and various daily necessities.