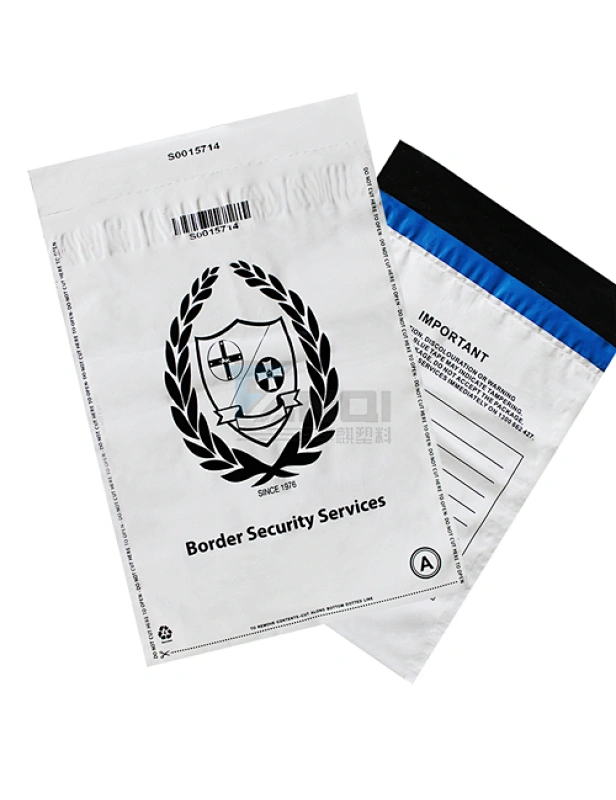 Election Security Tamper Evident Bag
Best security tamper evident bag for election use, FENGQI provide world wide customers with mature solutions to protect election ballot or necessary data in storing or transporting. You can easily see any changed for there is a "tamper evident" glue line displayed once it happens. You can also have easy access to trace any item for our election security bags are supplied with unique sequential number.
Description of Election Security Tamper Evident Bag
Tamper evident security bags
are used to voting booths, polling location and poll workers with convenient and secure solutions for protecting election ballot, cards, data and supplies during storage and transport.
Security Tamper Evident Bag Features:
Tear-proof polythene film, transparent or opaque
Multiple Tear-off Receipt (optional)
Multiple Barcode and Serial Numbers for Track and Trace
Custom Tamper Evident Tape Closure
Easy to Use Instructions
Write-on Information Panel
Strong Wide-in-Set, side weld seal with edge printing on both side
Dotted Line at the bottom
100% Recyclable and Environment Friendly Material
Data Sheet of Election Security Tamper Evident Bag
Material:

Co-extrusion/Clear LDPE
100% recyclable and environment friendly materials/Available in Biodegradable materials

Tape:

Custom tamper awareness levels range from 0 to 5

Barcode:

unique sequential numbering and barcode on individual bags

Printing:

White writes notes and signs on the panel

Style:

Strong Wide-in-Set, side weld seal with edge printing on both side
Dotted Line at the bottom