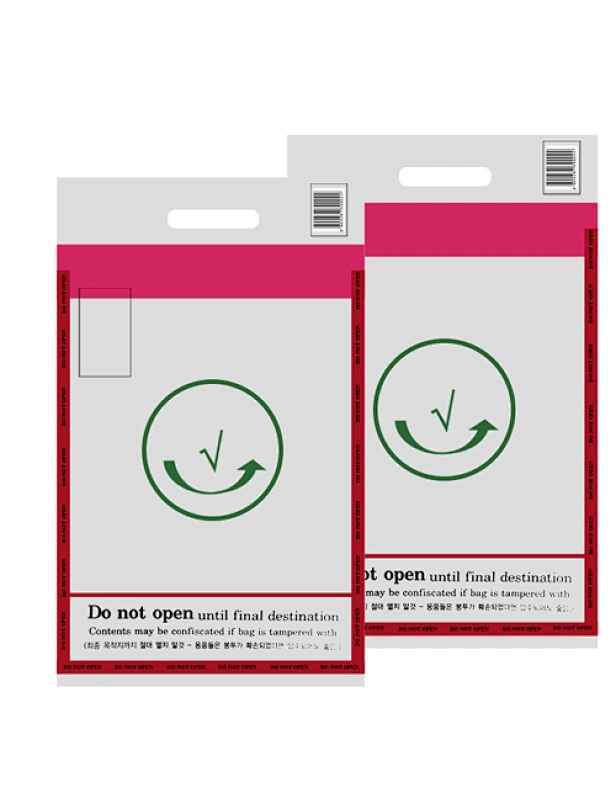 Standard STEBS Bags (In Stock)
Having corresponding serial numbers, state code, manufacturer code by ICAO and product code printed on the bag, FEGNQI manufacture high-quality standard steb bags for customers purchasing at airport duty-free shop or on board aircraft. FENGQI secure tamper evident bag steb can uniquely designed and 100% recyclable.
Description of Standard STEBS Bags (In Stock)
Standard STEBS Bags:
FENGQI is a listed of manufacturers of International civil aviation organization (ICAO), eligible to provide secure tamper evident bag steb for the international airport and duty-free shops. Our secure tamper evident bag steb and custom duty-free bag are designed to secure LAGs (Liquids, Aerosols & Gels) purchased at airport duty-free stores. You can customize ICAO bags with your needs at FENGQI.
Multiple warning messages printed in the front and back. ICAO Regulations require strict compliance as follows: Only sealable transparent steb bag is authorized for the transport of (LAG's) Liquids, Aerosols, and Gels. After passengers have passed through the security checkpoint, any LAG's are placed into these security tamper evident bag for safekeeping. Security tamper evident bag should be made to the same specifications as used in the EU. FENGQI was the first and is currently the only known manufacturer and supplier of STEB's approved by ICAO (International Civil Aviation Organisation) in China. FENGQI complies with the specifications of the specially designed Security Tamper Evident Bag laid out by ICAO.
Security Tamper Evident Bag is Ideal for:
To store important & confidential documents, valuable goods and so on such as governments, banks, finance companies, accountancy and legal firms, laptop, hand disk.
Medical firms such as hospital, clinic, and pharmaceutical industry
Cash in transfer, ATM machine.
Discipline force such as Police, Election, Customs and Prison, etc.
Feature of Standard STEBS Bags (In Stock)
Country / Manufacturer Code : Every Airport Have Their Fixed Code
Tamper Evident Tape Closure : Maximum Security
ICAO Logo : Every STEB'S Will Have The ICAO Logo Printed On The Bag
Single Handle : For Easier Carry
Unique Serial Number And Barcode : For Track And Trace
Inside Air Waybill Pouch : For Documentation
Special Heat Seal : Wide In-Set Are Used For The Highest Level Of Tamper Evidence. The Width Of The Seal Yields A High Strength Film Bond And The In-Set Position Gives A Very Positive Indication Of Possible Tampering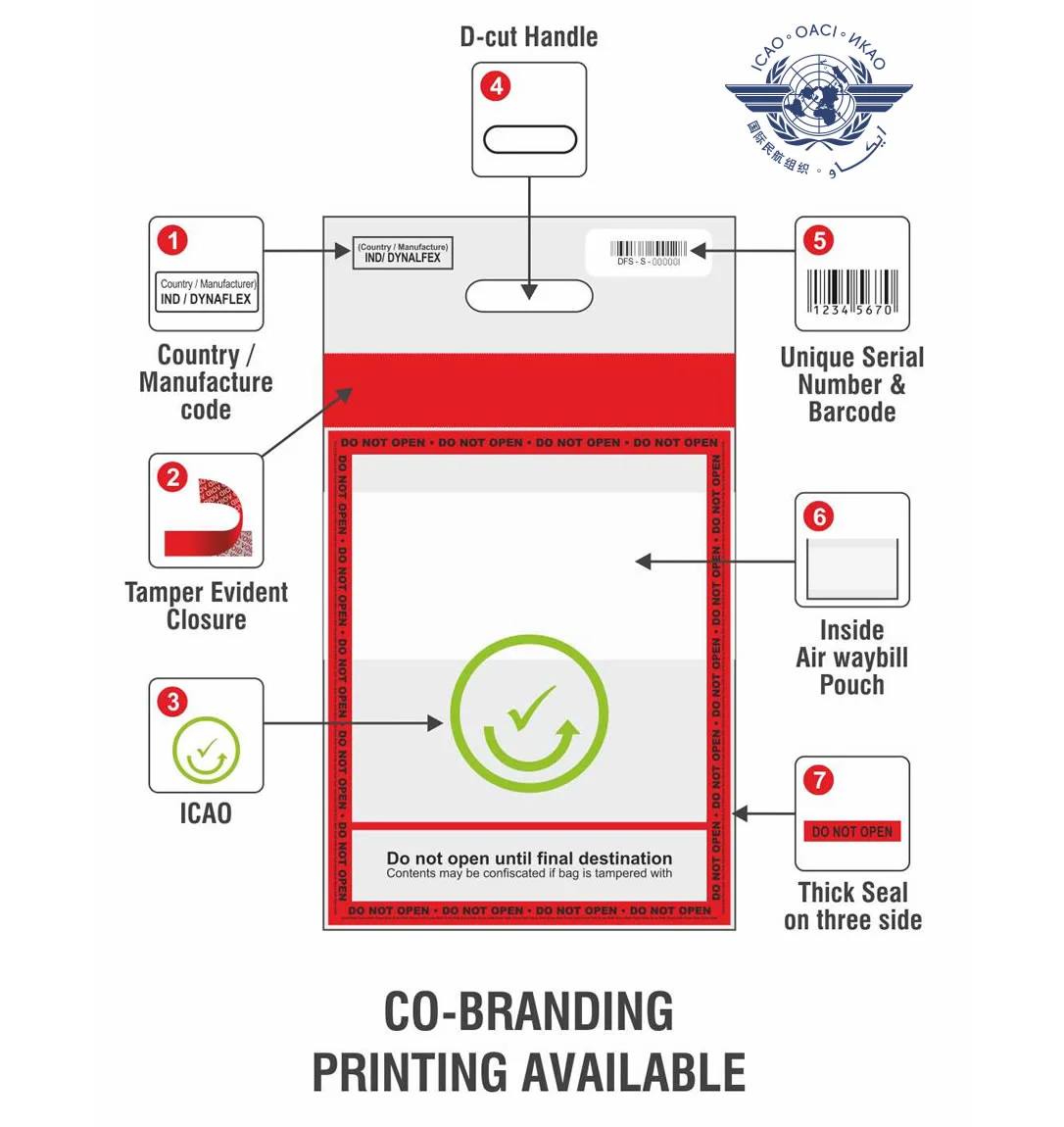 Data Sheet of Standard STEBS Bags (In Stock)
Material :

LDPE /HDPE

Printing :

Eight Color / Photo Print

Thickness :

50 To 100 Micron

Standard Bag Size In Stock:

Small :

254X370mm+80mm

(Handle);

Packing :

1000pcs/Carton

Middle:

405X450mm+80mm

(Handle);

Packing :

500pcs/Carton

Larger:

550X540mm+80mm

(Handle);

Packing :

300pcs/Carton